AMAC Pneumatic and Hydraulic Clamp Components Automated Machine Accessories Clamps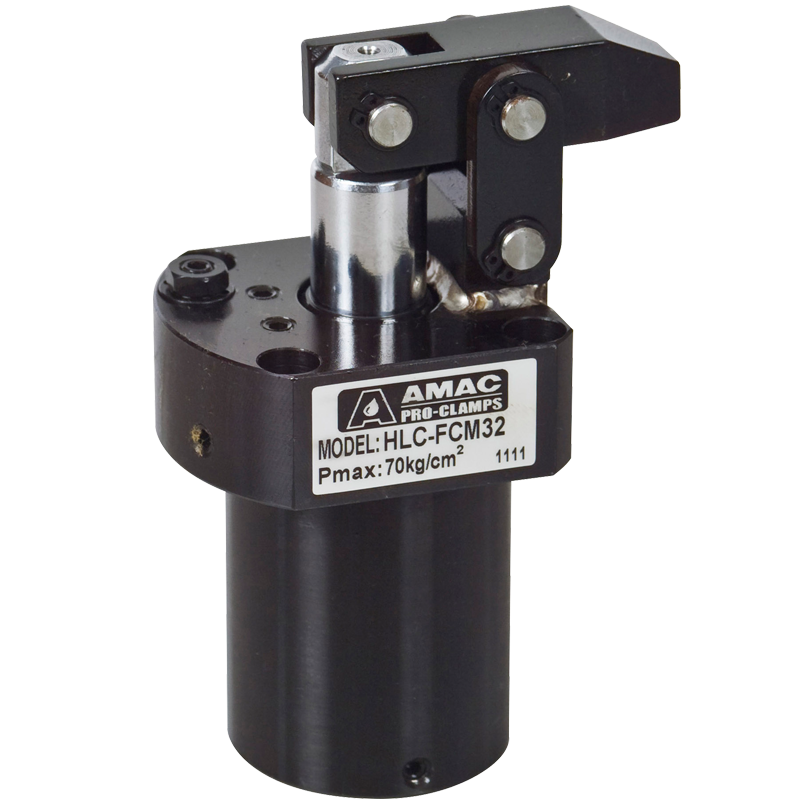 Product Introduction
• Bore : ø25~ø40 mm • Pmax : 140 Kg/cm²
• This type of hydraulic cylinder, the clamping mechanism is the lever principle, the piston is pushed out in a clamping state, the clamping force is greater than that of the corner cylinder, and the main mechanism parts are installed outside the cylinder body, which is easy to maintain.
• The cylinder barrel and clamping mechanism are manufactured from structural carbon steel for maximum durability and long service life.
• Clamping arm : material S45C hardness HRC26˚~30˚.
Specification
Bore of cylinder

mm

ø25
ø32
ø40
Piston rod diameter

mm

ø18
ø20
ø25
Total stroke

mm

25
25
30
Pressure area(pull/push)

cm²

2.37 / 4.91
4.9 / 8.04
7.66 / 12.57
Theoretical clamping

100 Kg/cm²

388
635
955
Fluid
Filtered hydraulic oil
Operation pressure range
5-140 Kg/cm²
Acting type
Double acting
Order Code